Ways of Life Season 1 - Masterpost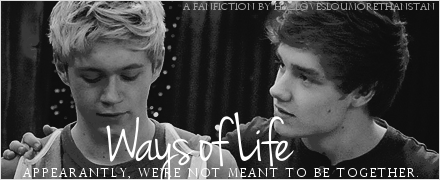 The life of the One Direction boys is nearly perfect - they had just finished a great tour through America and are about to publish their new album. They all live together in a big house where they could be just how they are. But from one day of the other everything changes when strange things started to happen. Not only Niall changes, but the whole band.

POV? Niall
PAIRINGS? Niam (beside story Larry Stylinson)
COMMENT? WoL includes literally everything: sex, drugs, alcohol, partying, tears. It's mature, yes. But you should also know that it's not that much and there are loads of fluffy parts. You should simply read it and check whether you're comfortable with it or not.
++++++++++
+++++++++